Advanced Ceramic Solutions For The 21st Century
Astro Met, Inc. provides solutions to demanding wear, corrosion, thermal and electrical applications through the engineering and manufacturing of advanced ceramic components from zirconia, alumina, zirconia toughened alumina and machinable ceramics.

Astro Met, Inc.
9974 Springfield Pike
Cincinnati, Ohio 45215-1425
Phone: 513-772-1242
FAX: 513-772-9080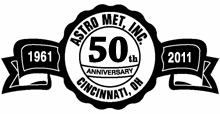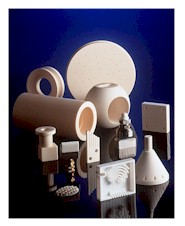 Advanced Ceramics enable products to be developed and processes to be optimized that otherwise would not exist or be as cost effective if alternative engineered materials were used.

Any Questions?